I remember my Mom having a lot of coffee parties. Her friends would come over, all wearing pretty cotton dresses with heels, and they would sit and visit for hours.Here are some of the dresses I'm talking about....and yes they did wear those white gloves,too!
She would serve fancy ribbon sandwiches on rectangular glass shaped trays with clear glass coffee cups. They kind of looked like this set: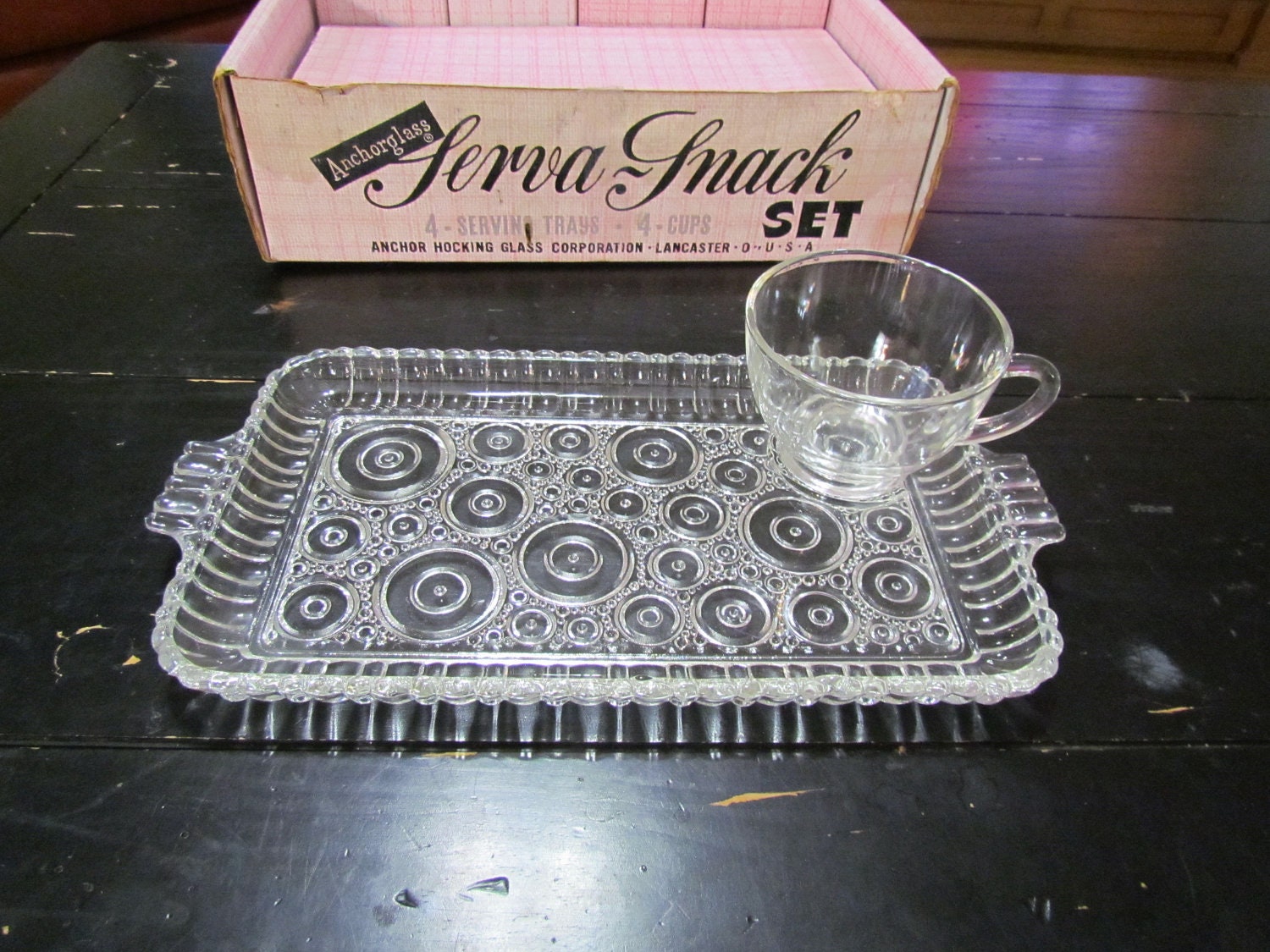 The ladies could hold the trays in their laps as they talked and ate.
A few days before the party, she would go to the local bakery and get 2 loaves of bread. One white and 1 wheat. Then she would have them cut the crusts off, and slice them thin, lengthwise.
She would make 2 fillings, a ham salad one, and an olive nut spread. She spread the ham on white bread, then top with wheat, then nut spread then the white bread again. Her loaf looked some thing like this when cut into finger size sandwiches:



I loved the ham salad she put inside, but was not too crazy about the olive nut spread. So she always made some just for me without it. Now I know I would appreciate the spread, but back then I didn't like olives.




The recipes came from her Betty Crocker cookbook, but she made a different ham salad then that one.




Being it's after Easter, and I have some leftover ham, I thought about those pretty sandwiches and decided to make some of the ham salad I liked so well. I put mine on buns, though, no fancy ribbon ones for me!




Delicious!




Ham Salad

2 cups leftover ham, chopped or ground
1/2 cup finely diced celery
1/4 cup finely minced sweet onion
1 teaspoon Dijon mustard
1/4 cup pickle relish